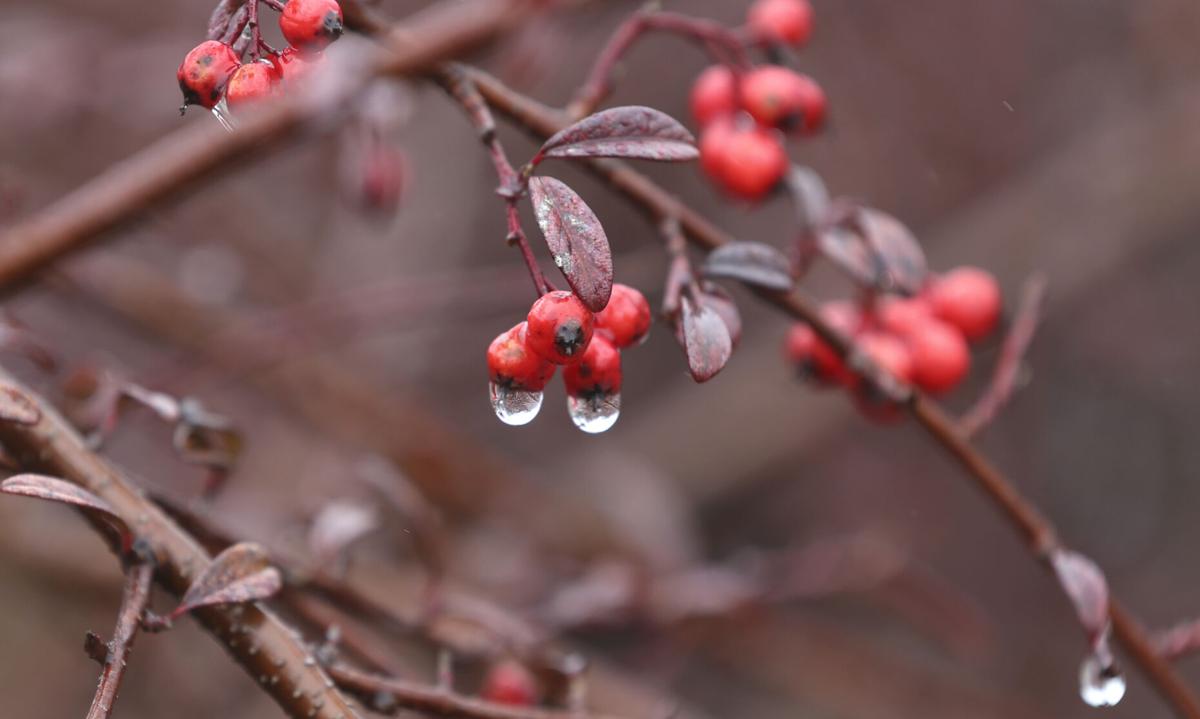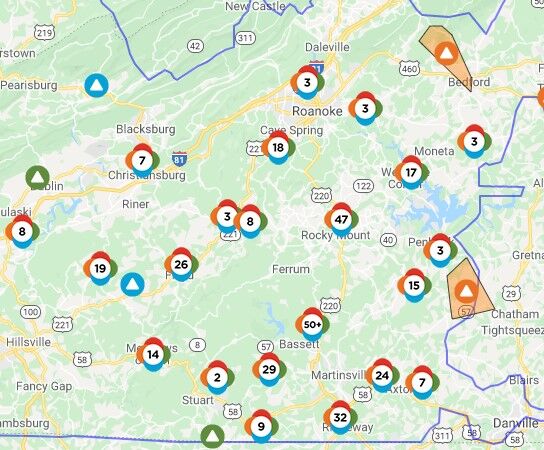 More than 280,000 homes and businesses in Virginia went without power on Saturday night after an ice storm swept through the state, causing a build-up on trees and power lines.
Appalachian Power Co. reported that more than 40,000 of its Virginia customers, or 7%, were without electrical service as of 6 p.m. Saturday. It was not known when the power would be restored.
"We will not be able to provide restoration estimates until the storm has passed and the extent of the damage is known," spokeswoman Teresa Hall wrote in an end-of-year update. daytime.
About 285,000 customers across the state were left without power, according to PowerOutage.us, which aggregates utility outage data.
The New River Valley, Roanoke, Southside and Central Virginia were the hardest hit.
Franklin County saw the biggest outage locally, with 12,000 homes and businesses still without power at 6 p.m., according to the Appalachian Outage Map. That's about 37% of Franklin County customers.
About 6,480 customers in Floyd County, a majority of the county, were left without power.
Also without power, 7,900 customers in Henry County, 3,000 in Campbell County, 2,560 in Montgomery County and 1,800 in Pulaski County.